Offers an end-to-end risk adjustment platform and intelligent enablement system wide solution.
Risk adjustment is our sweet spot. Our top tier platform performs seamlessly for all risk adjustment campaigns and strategies, for all lines of business, and all models. With one solution you have the ability to integrate, drive, and showcase impact on risk adjust logic, campaigns, clinical intervention, and submission testing and reconciliation.
Maximize the value of your Risk adjustment programs for Medicare Advantage (MA), Affordable Care Act (ACA), and Alternative Payment Models (APMs) for the Medicare Shared Savings Program (MSSP) and Direct Contracting (DC).
Get a sneak peek, request your demo.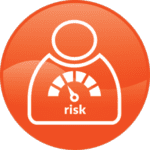 cortexrisk
To see a preview of our product demo, please fill out this short form.
"*" indicates required fields