Coming Soon
The premier member engagement tool, placing members healthcare in the palm of their hands.​
Members and their informal caregivers now have access to all their data such as: chronic conditions, issues not addressed, pharmacy, quality indicators, as well as big picture awareness such as personal healthcare plan, social determinants, and quality indications.
Get a sneak peek of cortexhorizons today!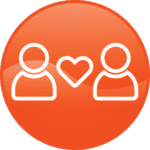 cortexhorizons
Use this short form or call
720-446-7785 to contact us
about scheduling a demo.
[gravityform id="1″ title="false" description="false" ajax="false"]